Gastronomic.ru is an online platform developed to support gastronomic festivals and awards
For many years, the project team has organized a series of festivals such as: MRW, MGF, Laurel leaf, Nespresso Gourmet Week, Season, Silver Triangle and many others.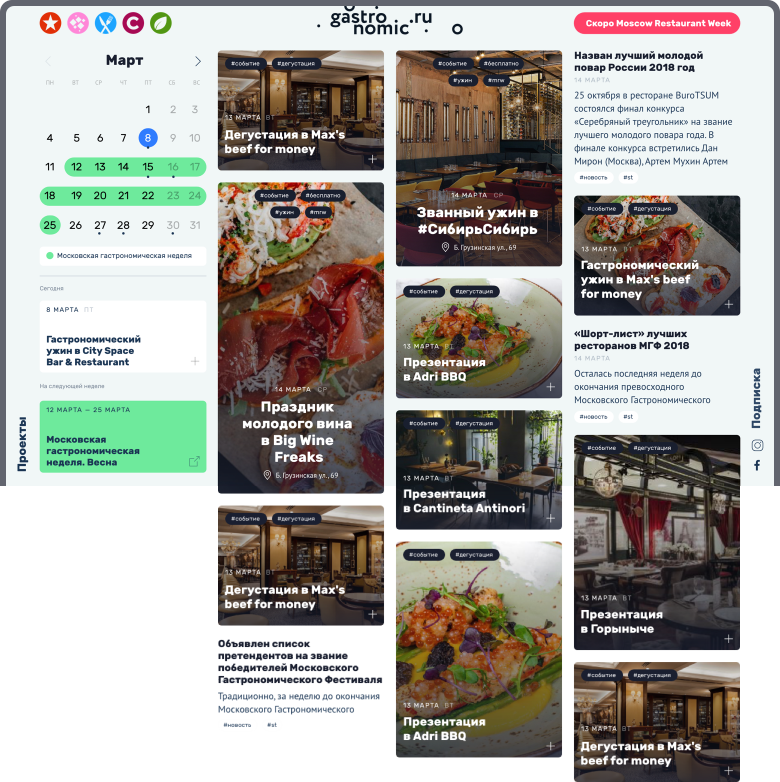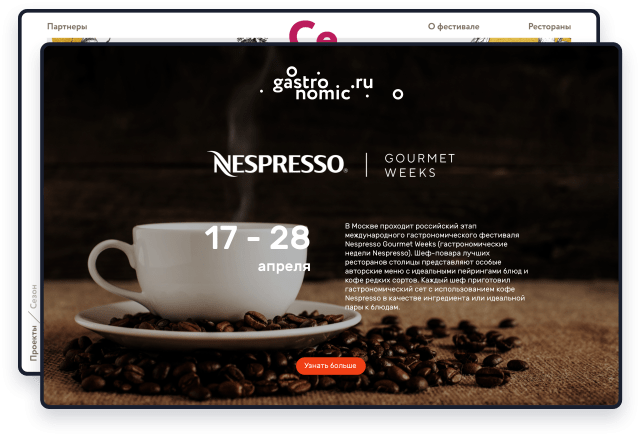 Easy event creation
The platform allows event managers to quickly create, configure and launch the web site of the new festival, post all the necessary information about the event and run it.
Custom design for every event
For each festival, the administrator can customize the UI design using the control panel, without the need for additional layout creation and development.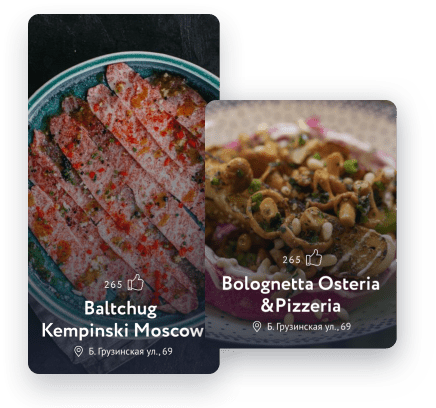 Participants list
For each festival or award, an individual set of participating restaurants and detailed information about them is configured in the control panel.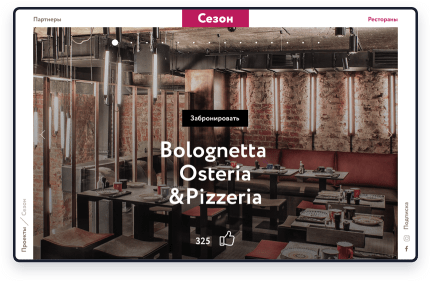 Custom participant profiles
Each participating restaurant has an individual page within the festival with full information, graphic and photo materials.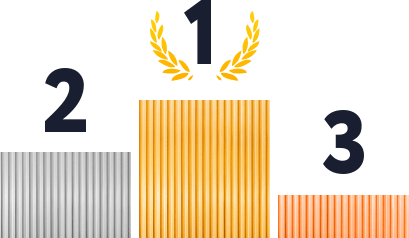 Convenient online voting
The platform allows launching online voting for participants within each festival. Each visitor to the site can vote without the need to register using an account in any of the popular social networks.
Process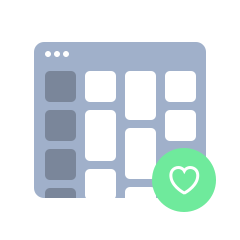 New platform idea
The Gastronomic.ru project team turned to Diffco with a rather interesting task of creating a single platform for running all the gastronomic events they have. The new platform was supposed to be a convenient builder for creating separate sites for each festival and conducting online voting. Within the platform, it was important to develop the technical ability to create an individual graphic design for each festival, without the need for additional software development.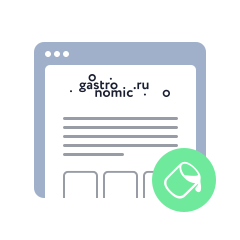 Functionality and UI/UX design
The project began with a stage of detailed style creation and elaboration of all technical requirements for each festival and potential new events in the future. After the stage of designing and agreeing on the technical specifications, as well as interface prototypes, the DIffco team began to develop the layout and software platform.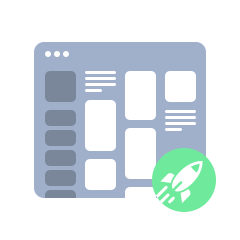 Launch and support
Within 2 months the product was launched and the first festival was successfully held on its basis. For two years, the Gastronimic.ru platform was successfully used by the client, and in 2019 we carried out a large-scale system update and expanded the system's functionality.
Technical features
Web application
Yii
MySQL
MongoDB
CI/CD
Facebook API Integration
High-loaded service resource optimization
Let's get started
Thank you!
Your message has been sent.
We will process your request shortly.
Have a question? Call us
+1 (415) 655-1002