We develop custom mobile apps to help you succeed
Get in touch
Mobile app development team on your side. At all times.
Our cohesive team consists of experts in mobile app development, back-end development, AI and computer vision. We deliver projects of any complexity utilizing industry-leading technologies.
Select a convenient way to work with us
Team augmentation
Use us as part of your development team.
Hire a team
Full project development
Order the full project realization by Diffco.
Order a project
Our services
Mobile app development
We create powerful native iOS and Android mobile apps.
Backend development
High-load and complex back-end infrastructures for any mobile apps.
Front-end development
We deliver robust web interfaces with great usability and adaptivity.
AI and Computer Vision Development
Sophisticated machine learning solutions to power any mobile or web app user experience.
Design
We follow trends in UI/UX and industry standards while infusing artistic vision into each product.
Product Development
We design products and turn your ideas into powerful mobile apps.
See more
Based in Silicon Valley. Operate worldwide.
From the heart of the world's Hi-tech center, we bring the latest trends and the best technologies for your business' success.
Our cases


IOS APPLICATION

SECURE BACK-END

IMAGE RECOGNITION

Computer Vision

DL/ID
The app for U.S. police officers to provide them a convenient solution to fill in a Field Investigation Card. FIC app provides optimization for the process of FIC filling – no more paper forms.
My experience with Diffco US has been nothing short of amazing. It's a joy working with the Diffco team. They have lessened the stress on so many occasions, that all I can say is thank you and keep up the great work.


John Saba, CEO at L.E. Solutions
Check all our cases
Reviews

My experience with Diffco has been nothing short of amazing. There work ethic and attention to detail should be emulated in all industries. It's a joy working with the Diffco team with special kudos to Vadim Peskov. You have lessened the stress on so many occasions, that all I can say is thank you and keep up the great work.


We had the opportunity to work with Diffco on one of our iOS development projects. After working with Diffco, I can say without a shadow of a doubt that the team, their work and the experience that they brought to the project was truly exceptional. I would work with Diffco again in a heartbeat and highly recommend them for any mobile project at any stage of the development process!

Kevin S. Mullenex,
CEO & Founder

Diffco turned out to be a great partner for this project that delivers the expected results in the agreed time frame while closely following the client's technical requirements. Their team was a pleasure to work with and our expectations of the design were far exceeded.

Maria Grineva,
Co-founder

We were impressed by Diffco's approach to the development process and how they engineer new solutions. They look upfront, learn your product and strategy to develop more sophisticated and functional solutions.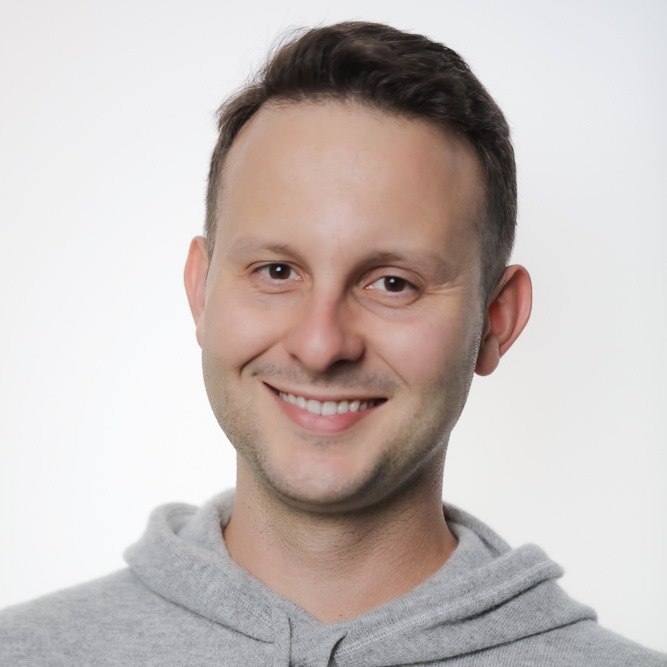 Stas Tushinskiy,
CEO & Co-founder

We have wanted to find a team of professionals in the mobile and AI development to implement all our sophisticated ideas in a convenient and functional mobile app with a great design. We are absolutely happy to work with Diffco team. Thanks for helping our app becoming better and better.

As a startup we needed a team of professional mobile app developers that would step in as an extension to our team to cover mobile development. This is when we contacted Diffco. In our project we already had iOS developers. But we had some problems with Android engineers. As a result, we launched that right on time, got approved in Google Store from the first time, and the developed app is working very smoothly. We got very positive feedback from our clients, aligned the speed of developing both apps (for iOS and Android) and raised a round of investment funding.

The Diffco team studied FlashGrid's product and marketing strategy to make sure all of our requirements were addressed. Together, we found the look and feel for the website that are suitable for a company working in the enterprise segment. The new website turned out very intuitive and easy to navigate. After deployment, website support and updates are maintained by Diffco. This is a very productive engagement model as we now have a competent team available to make changes on a short notice. All in all, great job Diffco.
Art Danielov,
CEO and CTO

Diffco is our reliable partner in the development of mobile and web projects. When we started working on Questroom we knew that we can reckon on the Diffco team with absolute certainly.
We wanted the Questroom project to have a great looking and convenient design, and a responsive interface that would appeal to our clients, and knew that the Diffco team would do it perfectly.

Ivan Petrushin,
Creative founder

We would like to express our gratitude for the well-developed project and confidently recommend the web development company, Diffco to financial organizations seeking modern and efficient IT solutions for the success of their business objectives.


The Diffco team's development work for CloviTek has been outstanding. As the CEO of CloviTek, I am fully satisfied with their design for a mobile client CloviFi app and a server processing and communication tool for audio transmission from a server to mobile devices.

SRG was looking for a partner to develop a platform for the loyalty program in the mobile gaming industry. For us, an agile approach and extensive experience in custom Fintech solutions were critical. Diffco fits all that criteria perfectly.

As an advantage of working with this company I'd like to note that their Agile development method is amazing! Diffco earned my trust through such approach and the team's professional attitude.


This team takes on complex projects and implement non-standard breakthrough solutions within the agreed timeline. I strongly and confidently recommend Diffco to any client who need an exclusive and effective project filled with innovative technical features.


We are extremely satisfied with the results and an approach: we got both applications exactly as we saw and planned them initially. Diffco extended our project team and made it stronger from the technical and strategic side.


Choosing a development partner was a complex task for us and Diffco met all our expectations and more. Their experience in development highly-loaded infrastructure and launching large international projects was important for us. Within only 3 months Diffco has launched the first version of the app. Many thanks to the team!

Ilya Knopov,
Director of Internet Projects

We have been working with Diffco for a long time on different projects and we are happy that they are a part of our Gastronomic team. They proved to be partners with outstanding technical expertise and what was more important, the ones who shared our vision of effective and perfect software solutions. Diffco fits all of our needs and we can recommend them to be your software developer partner.
Igor Gubernsky,
President

We are a boutique law firm, and were looking for an IT partner that could work with us to develop a webpage/tool to connect with a subset of clients. I highly recommend the team at Diffco if you are looking for a creative, diligent, and highly professional app development company. They are tops!
Tj Albrecht,
Managing Director

Diffco can really help any startup regardless of its current state and accelerate its development in a right direction. It was my pleasure to work with Vadim. I would like to recommend Diffco to everyone who is building a startup!

We have challenged Diffco with fixing and completing existing code, which has unique challenges associated with finding and fixing all the bugs and quickly diving into the existing infrastructure. Diffco where very responsive and professional and delivered on all the challenges with a very short notice.
Ilya Zilbersteine,
Founder

We and our clients love everything about our service and thanks to Diffco we have super cool website for our clients and easy to use order/client management admin part for us.

Ruslana Golunova,
Co-founder Gobike

Living up to your promise and to expectations of your partners and clients is crucially important for any business. For the business of custom software development it is often very difficult due to the nature of this line of work. Yet, this is where Diffco US rocks.

My overall impression from working with Diffco US: this company has only qualified and adequate experts who are able to fulfill the most bold ideas and the highest expectations of every client!
Valeria Pavlova,
Creative Director
Get in touch
Our achievements
Software Development expert
Top 10
AI developers
Top app developers
in California
Top 20
App Developers
Top 50 Artificial
Intelligence Developers
Top app developers
in California
Top Mobile App Developers
in USA 2021
Top Mobile App Developers 2021
Top 10 Best AI Development
Top 5 Mobile App Developers in California
2019
Top 15 Software Development Companies
for Startups in 2019
Featured
in interaction gallery
Best AI developers
2019
See more
Let's get started
Thank you!
Your message has been sent.
We will process your request shortly.
Have a question? Call us
+1 (415) 655-1002