Our clients
L.E. Solutions
The future of law enforcement software: an ecosystem of diverse and cutting-edge mobile technologies and software for law enforcement agents across the USA.
See case
My experience with Diffco has been nothing short of amazing. There work ethic and attention to detail should be emulated in all industries. It's a joy working with the Diffco team with special kudos to Vadim Peskov. You have lessened the stress on so many occasions, that all I can say is thank you and keep up the great work.

John Saba,
CEO
Mi3 Security
Mi3 Security was founded by individuals with deep backgrounds in cybersecurity, intelligence gathering and reputation evaluation. As a result, Mi3's approach is rooted in broad, intelligence collection and reputation analysis, which provides deep, comprehensive insights into app security.
We had the opportunity to work with Diffco on one of our iOS development projects. After working with Diffco, I can say without a shadow of a doubt that the team, their work and the experience that they brought to the project was truly exceptional. I would work with Diffco again in a heartbeat and highly recommend them for any mobile project at any stage of the development process!

Kevin S. Mullenex,
CEO & Founder
ORB
Detailed and frequently updated database of company information and matching services for B2B marketers.
Diffco turned out to be a great partner for this project that delivers the expected results in the agreed time frame while closely following the client's technical requirements. Their team was a pleasure to work with and our expectations of the design were far exceeded.

Maria Grineva,
Co-founder
Instreamatic
Audio marketing platform that provides intelligent advertisements with voice control and instant response.
We were impressed by Diffco's approach to the development process and how they engineer new solutions. They look upfront, learn your product and strategy to develop more sophisticated and functional solutions.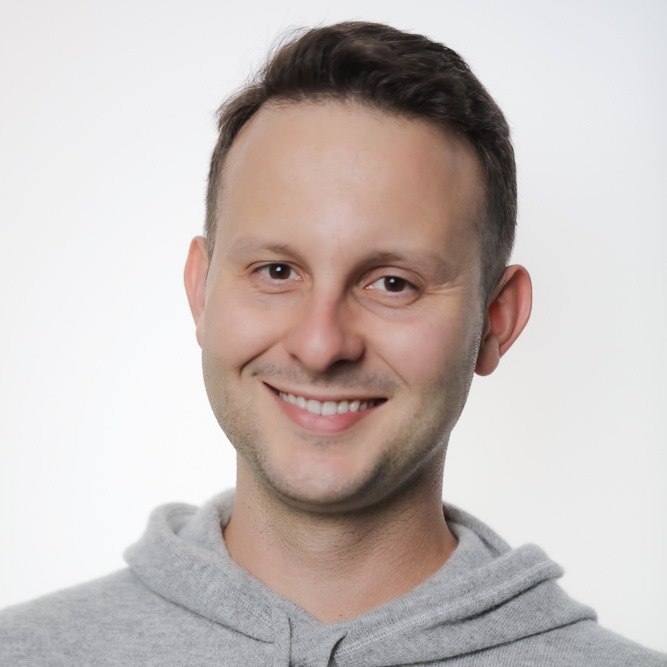 Stas Tushinskiy,
CEO & Co-founder
FinalPrice
A closed club for regular travelers, offering wholesale prices to its participants and a full range of services for air tickets, hotels and car rentals.
GoShift
User-friendly and convenient car renting platform
Fredd
Mobile application for foodies with AI, which finds a perfect restaurant based on personal taste intention.
See case
We have wanted to find a team of professionals in the mobile and AI development to implement all our sophisticated ideas in a convenient and functional mobile app with a great design. We are absolutely happy to work with Diffco team. Thanks for helping our app becoming better and better.
Igor Gubernsky,
CEO


Foodrocket
On-demand delivery service of fresh groceries, ready-to-eat meals and household items in 10-15 min.
As a startup we needed a team of professional mobile app developers that would step in as an extension to our team to cover mobile development. This is when we contacted Diffco. In our project we already had iOS developers. But we had some problems with Android engineers. As a result, we launched that right on time, got approved in Google Store from the first time, and the developed app is working very smoothly. We got very positive feedback from our clients, aligned the speed of developing both apps (for iOS and Android) and raised a round of investment funding.
Vitaly Alexandrov,
CEO


FlashGrid
FlashGrid makes database high availability simple and robust. The software allows enterprises to run mission-critical databases on a commodity compute, storage, and network infrastructure of their choice – in the data center or in the public cloud.
See case
The Diffco team studied FlashGrid's product and marketing strategy to make sure all of our requirements were addressed. Together, we found the look and feel for the website that are suitable for a company working in the enterprise segment. The new website turned out very intuitive and easy to navigate. After deployment, website support and updates are maintained by Diffco. This is a very productive engagement model as we now have a competent team available to make changes on a short notice. All in all, great job Diffco.
Art Danielov,
CEO and CTO


TwinkleStar
First AI-powered app for in-home baby professional photography. Easy, fast, safe, and beautiful. All you need to keep the best memories.


Lerbee
Real-time shopping platform that provides access to international offline brands.


Sayso
Artificial intelligence accent-clarifying platform for phone calls and teleconferencing that preserves voice while converting accent, so that speech sounds clear and natural.
Animal Registry
Unique system for recording and identification of pets in the US and a community platform for pet owners with pet care knowledge base and online pet supplies store.
See case
Nokia Care
The chain stores providing warranty repairs and technical service for Nokia phones and sales of new phone accessories.
Questroom
Chains of incredible escape rooms in Los Angeles. Questroom provides a new wave of entertainment and a great way to charge up and refresh your brain.
See case
Diffco is our reliable partner in the development of mobile and web projects. When we started working on Questroom we knew that we can reckon on the Diffco team with absolute certainly.
We wanted the Questroom project to have a great looking and convenient design, and a responsive interface that would appeal to our clients, and knew that the Diffco team would do it perfectly.

Ivan Petrushin,
Creative founder
GL financial group
Switzerland investment company specializing in market-neutral investing, and known for their precise and rigorous approach to developing and managing innovative investment strategies.
We would like to express our gratitude for the well-developed project and confidently recommend the web development company, Diffco to financial organizations seeking modern and efficient IT solutions for the success of their business objectives.

Alex Lazeba,
CEO
Genius One
Manufacturer of one of the most original hand pipes on the market today, and a community of like-minded people who value Genius pipe products and its lifestyle, and are always happy to share their views.
Clovitek
Developer of СloviFi, excellent TV wireless audio transmitter that is compact, easy to use and affordable. It enables users to privately listen to high quality TV audio streams over Wi-Fi networks through personal mobile devices (smartphones, iPads, etc.) at home, in public places (gyms, airports, hospitals, etc.), and at businesses with multiple TVs without disturbing people nearby.
See case
The Diffco team's development work for CloviTek has been outstanding. As the CEO of CloviTek, I am fully satisfied with their design for a mobile client CloviFi app and a server processing and communication tool for audio transmission from a server to mobile devices.
Vitaliy Kirkpatrick,
CEO
SRG
Blockchain-based referral system for gamers with own publicly trading token, which allows gamers to get cryptocurrency, bonuses from game developers and best offers for game items.
See case
SRG was looking for a partner to develop a platform for the loyalty program in the mobile gaming industry. For us, an agile approach and extensive experience in custom Fintech solutions were critical. Diffco fits all that criteria perfectly.
Eli Borodaci,
CTO
VRPlace
Experts in VR-powered entertainment in LA.
Sum Products
Sum Products is the manufacturer of modern-design accessories for electronic appliances and smartphones.
Aerostarter
Marketplace for professionals and beginners in the aviation industry: a unique solution uniting flight schools, clubs, instructors, pilots, students and flying enthusiasts.
See case
Centerlight
Sophisticated lighting decisions that are developed and installed by taking into account all specifications of the space, and any requirements of designers or architects.
See case
As an advantage of working with this company I'd like to note that their Agile development method is amazing! Diffco earned my trust through such approach and the team's professional attitude.

Max Shmatkov,
Manager
FOLA
Top-quality service provider of discover flights over Los Angeles.
See case
This team takes on complex projects and implement non-standard breakthrough solutions within the agreed timeline. I strongly and confidently recommend Diffco to any client who need an exclusive and effective project filled with innovative technical features.

Ivan Petrushin,
CEO
IPBank
One of the leading banks in Russia, focusing on corporate banking services and government procurement.
PHEW!
Marketplace that connects veterinarians and pet parents.
See case
We are extremely satisfied with the results and an approach: we got both applications exactly as we saw and planned them initially. Diffco extended our project team and made it stronger from the technical and strategic side.

Soren Azorian,
CEO
Siberian Wellness
Worldwide manufacturer and supplier of goods for health and beauty, sports nutrition and wellness products, based on natural and ecological ingredients.
Choosing a development partner was a complex task for us and Diffco met all our expectations and more. Their experience in development highly-loaded infrastructure and launching large international projects was important for us. Within only 3 months Diffco has launched the first version of the app. Many thanks to the team!

Ilya Knopov,
Director of Internet Projects
IseeU
Convent mobile app which turns smartphones and tablets into a child monitoring devices for your car.
See case
Mirtech
The leading dealer of agricultural equipment, successful EE dealer for CLAAS and other prestigious brands.
LedMonster
A modern brand of LED lightning, which combines fashionable design and the newest standards in the field of light design.
Gastronomic
A platform for the series of events such as Restaurant Week; the Gastronomic Festival; and the annual competition for the best young chef of "Silver Triangle".
See case
We have been working with Diffco for a long time on different projects and we are happy that they are a part of our Gastronomic team. They proved to be partners with outstanding technical expertise and what was more important, the ones who shared our vision of effective and perfect software solutions. Diffco fits all of our needs and we can recommend them to be your software developer partner.
Igor Gubernsky,
President
Sistina
The new standard for how photo management and social platforms should look. This mobile app gives you an amazing experience you can't have with Instagram, Pinterest or a standard photo manager. Enjoy your best and memorable photos and share them with your friends.
Bayimmigrationlaw
Immigration attorneys from Palo Alto, CA who help individuals and companies to achieve their necessary immigration goals.
We are a boutique law firm, and were looking for an IT partner that could work with us to develop a webpage/tool to connect with a subset of clients. I highly recommend the team at Diffco if you are looking for a creative, diligent, and highly professional app development company. They are tops!
Tj Albrecht,
Managing Director
GSG
Creative agency which is a unique and cohesive team of product, brand and digital developers who have solid expertise in planning strategy and design.
Svyaznoy
One of the largest multichannel retailers in the Russian market. A unique chain of retail stores and e-commerce platform for distributing digital devices, gadgets, home equipment, etc.
Tambook
Digital platform for searching and booking the best English courses all over the globe.
Parodist
A unique mobile app, which allows you to create funny creative videos compiled from your favorite films, in order to parody your favorite actor or turn yourself into the actor in your favorite movie.
KAI-ISPYT
Intuitive learning platform for fast creation of personalized learning environments.
Diffco can really help any startup regardless of its current state and accelerate its development in a right direction. It was my pleasure to work with Vadim. I would like to recommend Diffco to everyone who is building a startup!
Volodymyr Nazarenko,
CEO
ADV
One of the leading digital agencies in Russia working with Enterprise clients and providing web and mobile development services.
Concy
A smart web concierge service, which applies analytics and suggests the best trip location/destination and the most suitable flight options based on your saved preferences.
We have challenged Diffco with fixing and completing existing code, which has unique challenges associated with finding and fixing all the bugs and quickly diving into the existing infrastructure. Diffco where very responsive and professional and delivered on all the challenges with a very short notice.
Ilya Zilbersteine,
Founder
Aptos
A world-famous company that develops and produces unique threads and solutions for plastic and aesthetic surgery and cosmetology.
Keepgrip
Unique e-commerce platform for distributing Slipnot sports traction systems and solutions for many kinds of sports. A vast choice of customization options, online price calculations and build-in analytics system.
Questmakers
A professional team from LA creating amazing escape rooms. Experts in visual effects and hi-tech solutions, as well as script writers and actors, will offer you and your guests a once-in-a-lifetime experience at a Hollywood level.
GoBike
Online service of e-bike renting throughout San Francisco.
We and our clients love everything about our service and thanks to Diffco we have super cool website for our clients and easy to use order/client management admin part for us.

Ruslana Golunova,
Co-founder Gobike
RestIQ
Independent guide for the best restaurants.
Cyprus Inform
The largest news portal about life and vacations on Cyprus, events guide, real estate catalogue, hotels and car rentals, etc.
My overall impression from working with Diffco US: this company has only qualified and adequate experts who are able to fulfill the most bold ideas and the highest expectations of every client!
Valeria Pavlova,
Creative Director
Life group
A financial holding company that, through its subsidiaries, offers commercial banking services and retail banking products. The Group comprises five divisions: corporate business, small and medium enterprises, retail, express-credit and financial markets. It works with private clients, small businesses and medium-sized private companies.
Let's get started
Thank you!
Your message has been sent.
We will process your request shortly.
Have a question? Call us
+1 (415) 655-1002