Mobile application for foodies with AI, which finds a perfect restaurant based on personal taste intention.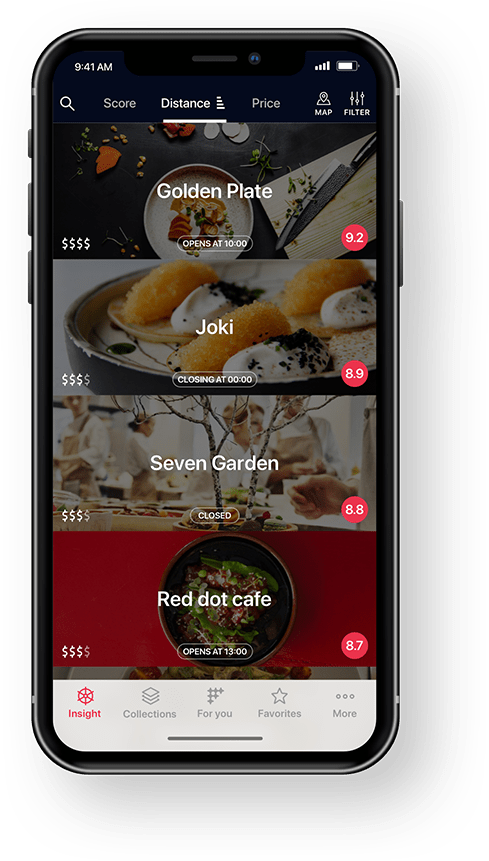 About
Mobile app for foodies which helps to choose the best places in your area for unique gastronomic experiences. Fredd AI is based on the experience of thousands of gourmets, experts in the restaurant market and guests' feedback. It collects and analyzes all the necessary data, best rating services (Zagat, Yelp, TripAdvisor, Zomato, Foursquare, Micheline) and people reviews to produce an independent and proven algorithm to find the best places for you.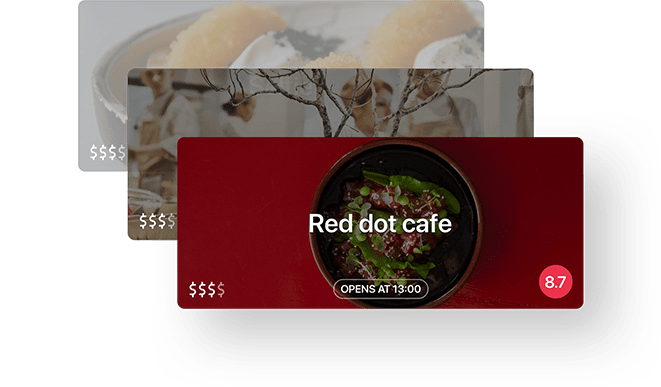 Over 1000 hand-picked restaurants in your area
Fredd appreciates your choice and selects only the best places in your location. No matter if you are looking for a place to have lunch, or planning a trip to another city, Fredd is always in your pocket with a variable catalog and a map of cuisines and dishes near you.
Fredd Artificial
Intelligence
Fredd has a unique AI algorithm based on the gourmets expertise, as well as your tastes and preferences analyzed during the application use to offer a set of most suitable options for dinner.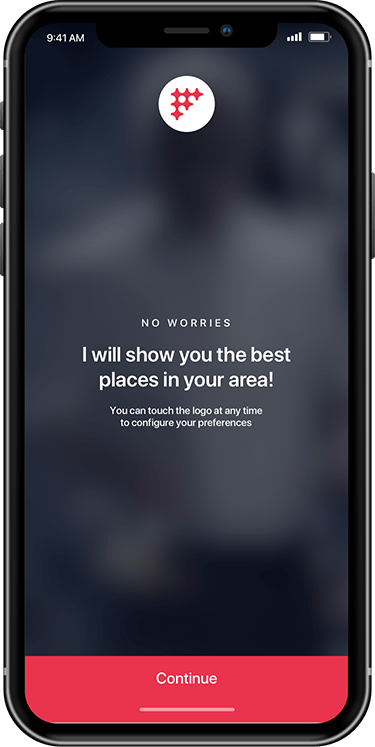 Smart
collections
Fredd AI will offer you special collections and lists of places, recommendations from food writers, restaurant critics and experts, which you may follow every day. Smart collections offer only the places relevant for this specific moment and location. The selection depends on the time of the day, season, local events, modern trends, and places located nearby.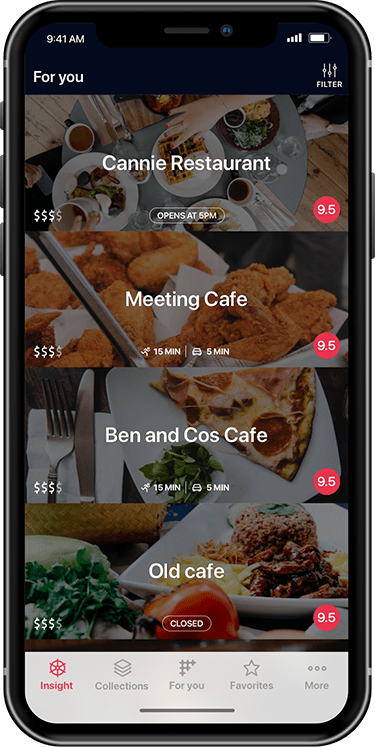 Restaurant cards
Every restaurant has its personal profile card with all the necessary information, photos, ratings (Zagat, Yelp, TripAdvisor, Zomato, Foursquare, Micheline), menu. In addition, restaurants' teams are presented in the card, so that guests may get to know the chief and cooks in advance, and to vote for the restaurants, team members and meals to thank the restaurant for the service.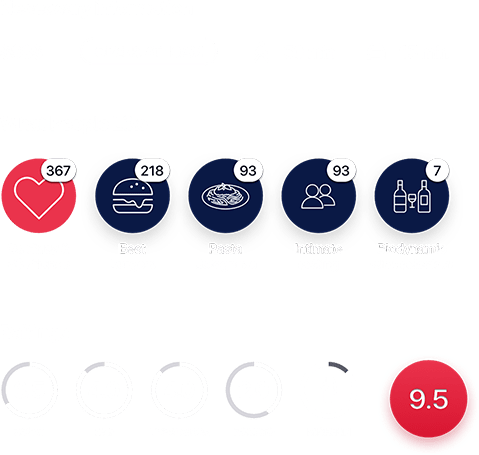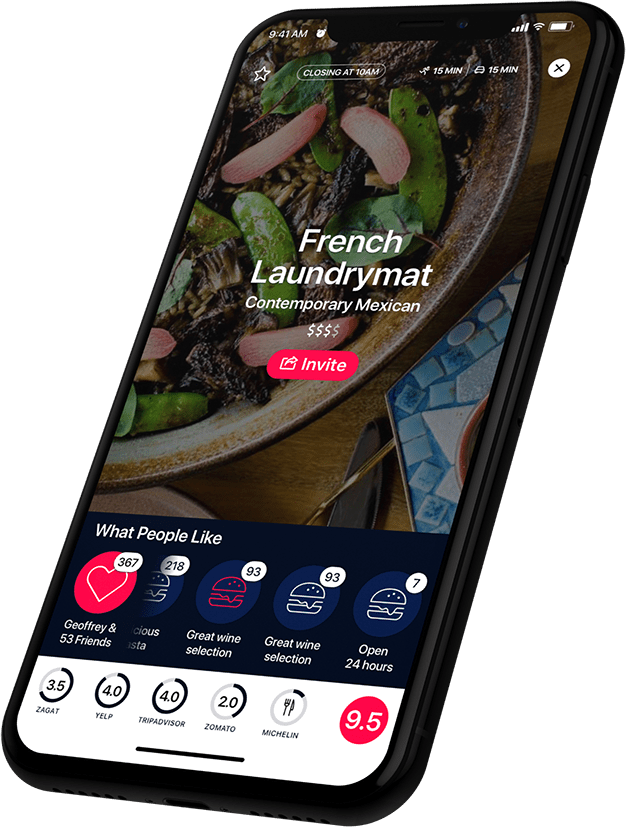 Smart search
Fredd offers quick, simple, smart searching feature that will find everything you need. Just start typing your request and see how it works.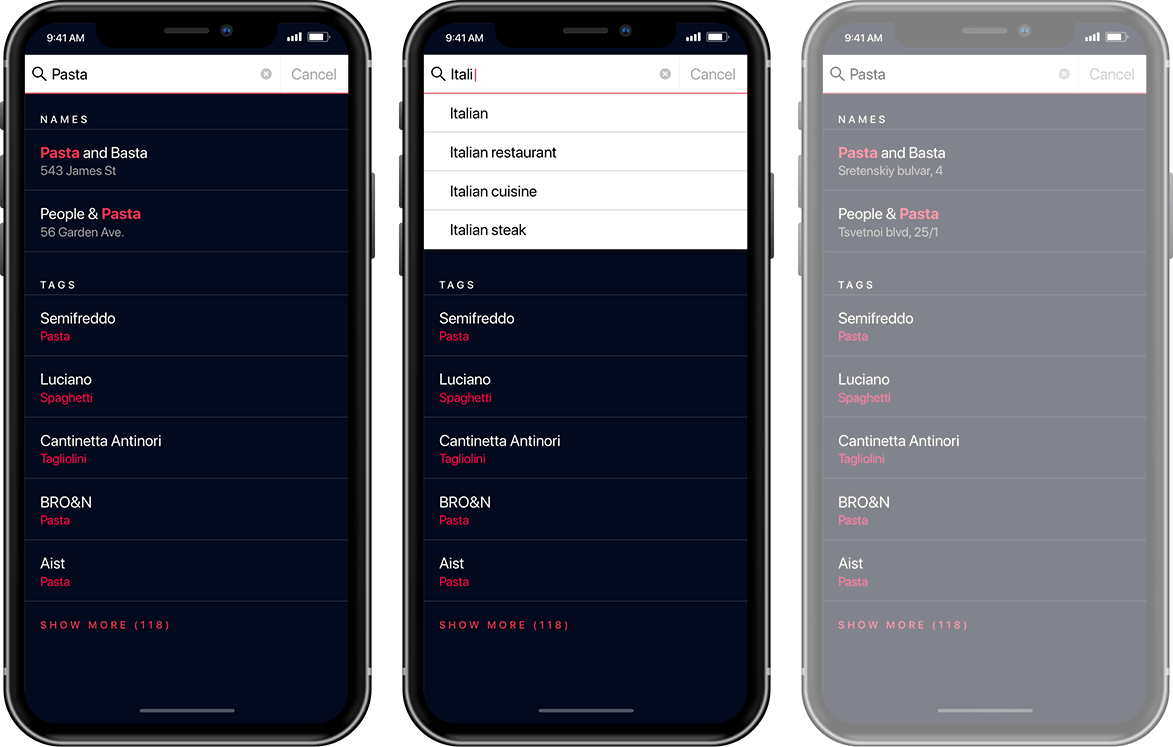 ETA
FREDD knows the price of your time: that's why it calculates the time you need to get to each restaurant and shows it right next to the restaurant. You do not need to switch over to navigation apps, calculate routes and so on. Just choose the place, press "Route to," and FREDD will do the rest.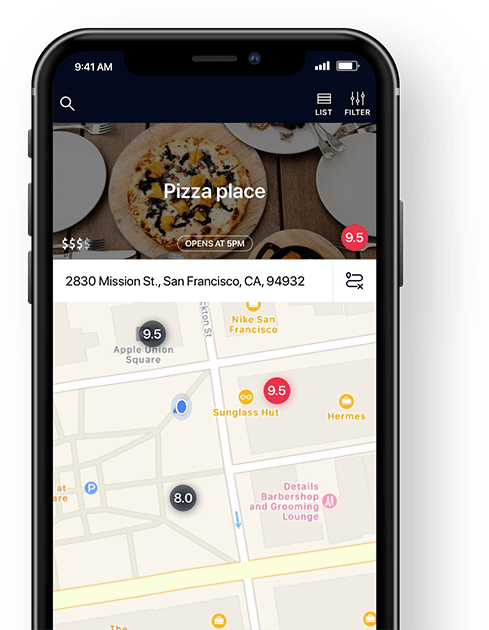 On your way to the restaurant
Fredd knows the value of your time: that's why it calculates the time you need to get to each restaurant right now, and shows it directly in the restaurant card. We have implemented a special algorithm for calculating and caching the driving time. It is used to offer users places that are faster to reach, after taking into account the existing traffic situation. This technology calculates the routes online to the nearest places and uses caching mechanisms to increase the speed of operation and lower the costs of Google Maps API usage.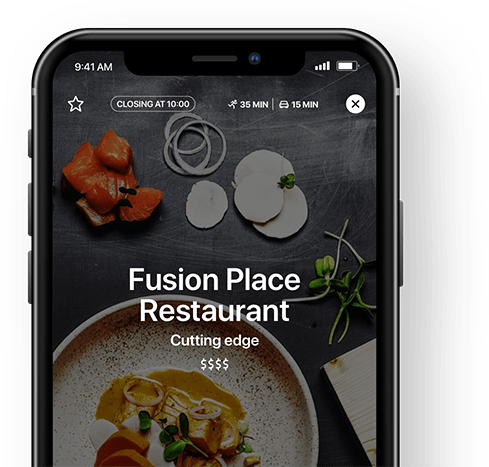 Facebook authorization
The setup process takes less than 10 seconds and can use your existing Facebook account to make it even faster. You can also find Fredd users among your Facebook friends and invite new members to become Fredd explorers.
Management interface for restaurateurs
Fredd loves restaurants and their teams, that's why we provide management access for each restaurant. Using this functionality, restaurants can update the place's data, contact the Fredd team, and take advantage of the special business features.
Own collection and sharing with friends
Create your personal restaurant collection and share it with your friends. They will love Fredd for sure, and you will take part in the journey of exploring new places in the city together.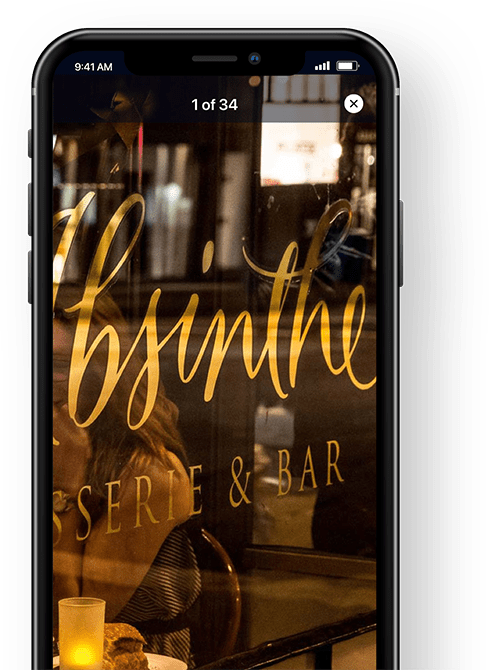 Share your restaurant photos with Fredd community
We care a lot about the quality of data and photos we provide to our users. You can take part in helping our Fredd community, and submit your own photo of any restaurant or dish.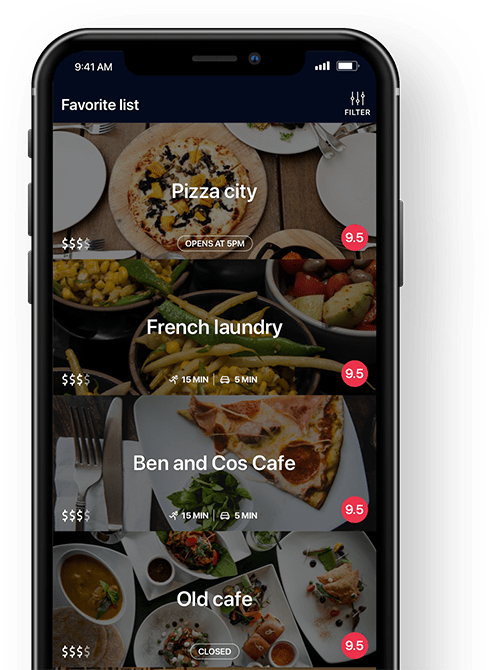 Our expertise and technologies used


API integration with:
Client review
Fredd is a sophisticated and smart product, into which our professional team has put all its experience in the field of haute cuisine and the restaurant business. We wanted to find a team of professionals in mobile development and AI to implement all our ideas at the highest possible level in the form of intellectual algorithms, plus a convenient and functional mobile app with good design. We are absolutely happy to work with the Diffco team and, together with them, we live by this product; discuss, implement and test new functions; and watch the app becoming better and better.
Igor Gubernsky CEO & Founder at Fredd
Let's get started
Thank you!
Your message has been sent.
We will process your request shortly.
Have a question? Call us
+1 (415) 655-1002