A community
for aviation enthusiast
and professionals.
Aerostarter is an innovative and breakthrough service for anyone within the aviation community with a rich set of features for flight schools, instructors and pilots.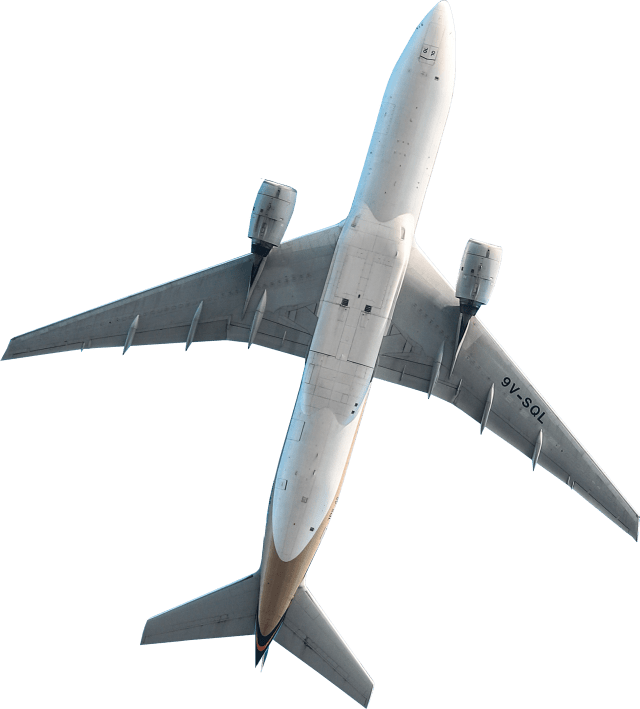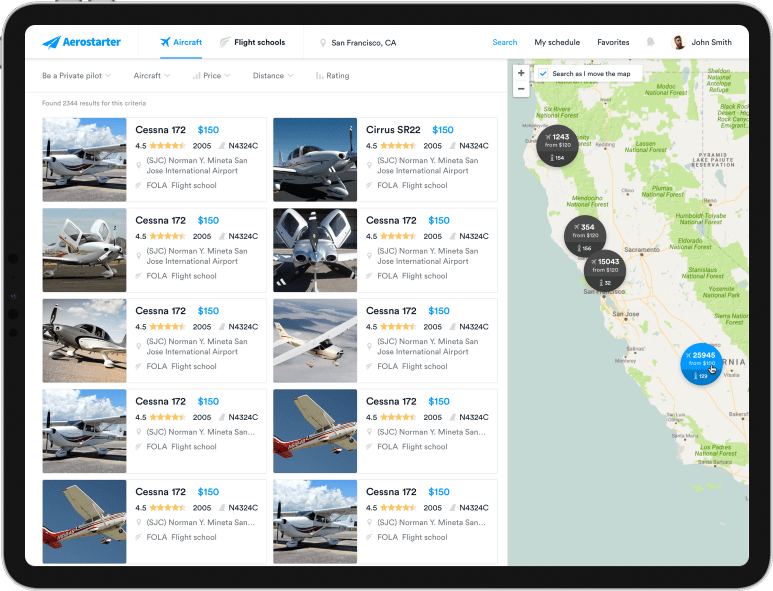 We help students to find their way to flying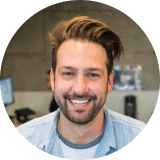 Mark, 26 years
Entrepreneur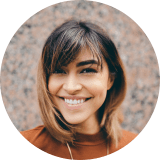 Elison, 21 years
Student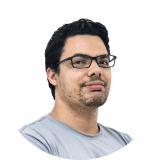 John, 37 years
Pilot
Everyone willing to learn the flying art will enjoy Aerostarter. By the use of the intelligent system students may select the right educational and development path, while the service would provide a reliable match for the skilled instructors and aircraft providers in his/her area. In addition to the search system, Aerostarter offers a scheduling service with in-built reservations tool, payments, event reminders and automated pilot log.
Choose your professional
based on the goals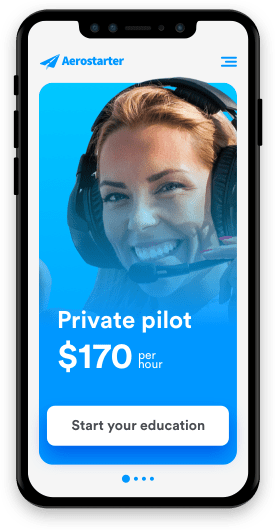 Private pilot
Have a personal explore flight all over the area with or have a flying lesson with a private instructor.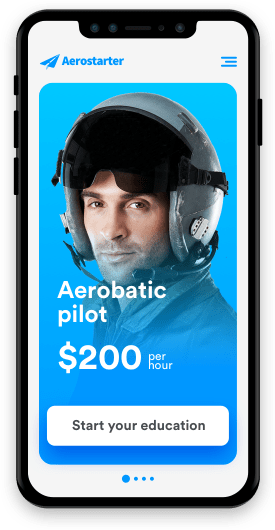 Aerobatic pilot
Enjoy the overload feeling and experience new emotions with the art of flying.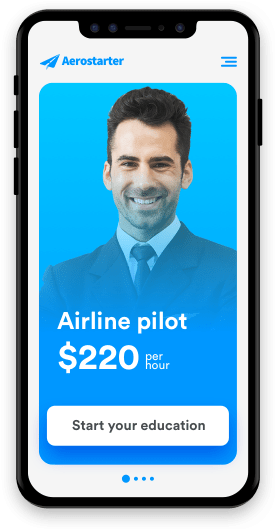 Airline pilot
Travel with the ultimate comfort on a private jet with the help of a personal airline pilot.
Optimal for you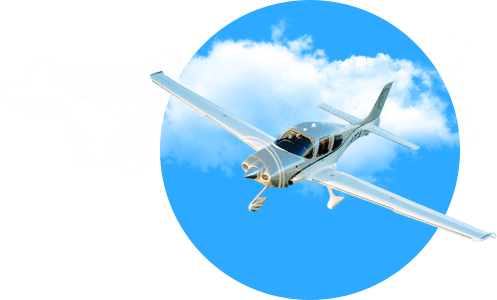 Cirrus SR22
2005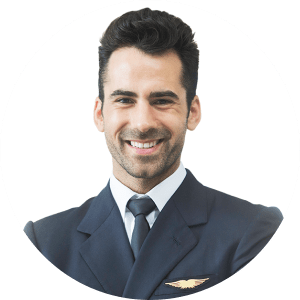 Matt, 45 years
Instructor

Flight schools
Aerostarter has collected and structured all the flight schools in your area. Schools catalog provides a wide information base about the organizations, their instructors, available aircrafts, courses and pricing. At the same time, we collect the customer's feedback constantly to build the ratings for better students and instructors experience.

Booking system
Aerostarter makes flying simple. Students do not need to worry about finding an instructor and organizing an aircraft rental for practical flying, as the booking system does it for them. This service allows you to centrally book the demo or training flight, while all the involved parties would receive a notification about the date, time and the payment.
Aerostarter
for instructors
Collaboration with instructors is a core focus of Aerostarter. At the same time, it is very beneficial for instructing pilots, because of the large pool of students of different levels and a useful online platform for students and aircraft providers interaction and search, automated scheduling and invoicing. Moreover, we have integrated the payment processing to allow easy credit card payments.

Aerostarter
for flight schools
The platform offers versatile opportunities and tools to hire new instructors and to attract new student pilots. Aerostarter supports all the customer communications between the clubs and students from signing the agreement to the payment, which is also conducted via secure in-built system with the minimal commissions. Finally, the whole stack of services is completely free for schools.

Technical features
Doctrine
RabbitMQ
MySQL
Symfony Framework
Docker
jQuery
Webpack
Angular
Let's get started
Thank you!
Your message has been sent.
We will process your request shortly.
Have a question? Call us
+1 (415) 655-1002