Iseeu
iSeeU is a mobile application that turns your smartphone or tablet into a convenient child monitoring system. The mobile application allows you to see online what is happening in the back seat while driving to be sure that your child is enjoying the ride.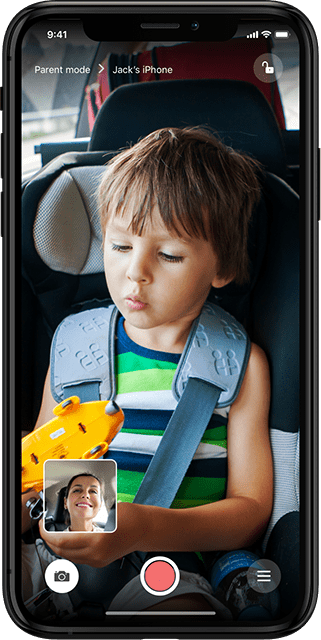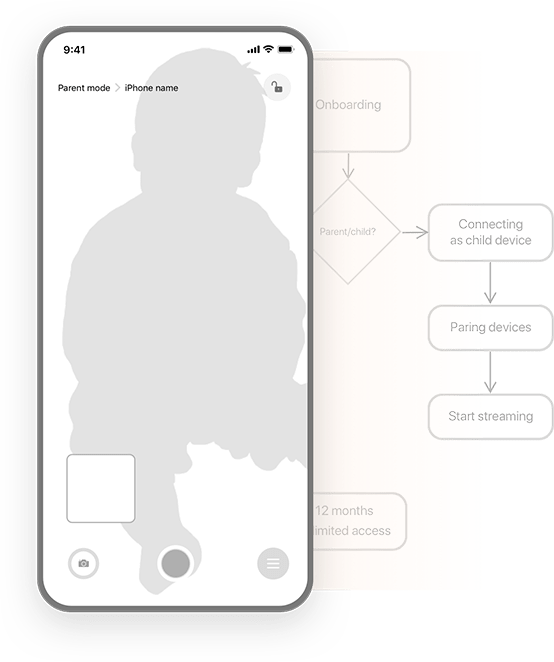 Process
Project initiation and process
This project has started with the idea of ​​our client about a convenient service for children monitoring. Within only 2 months it has become a full-featured application with a specially developed video streaming technology to ensure a smooth performance.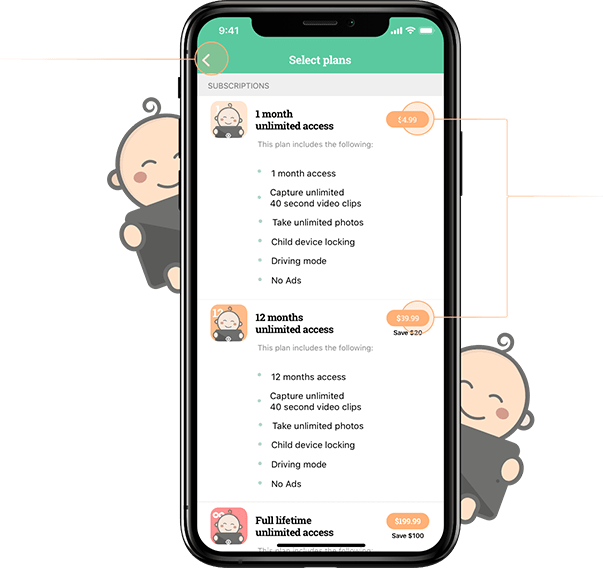 UX
UX architecting
and monetization model
At the first stage, we have started with the investigation of the best technical solution for this task and detailed creation of all functional requirements with the client, prototyping the interface and architecting the UX. Our process was also centered on monetization model and launch strategy development.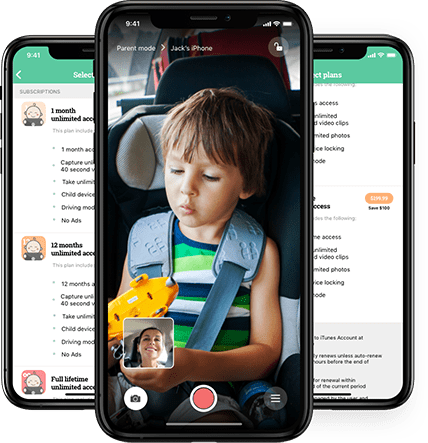 Launch
Application release
At the end of this stage, the client received a launched application with pretty design and efficient video streaming protocol and our client may focus on marketing and promotion, as well as on the functionality and subscription options enrichment. Today, the application is available in the AppStore and it helps parents to stay calm and ensure the safety of their children.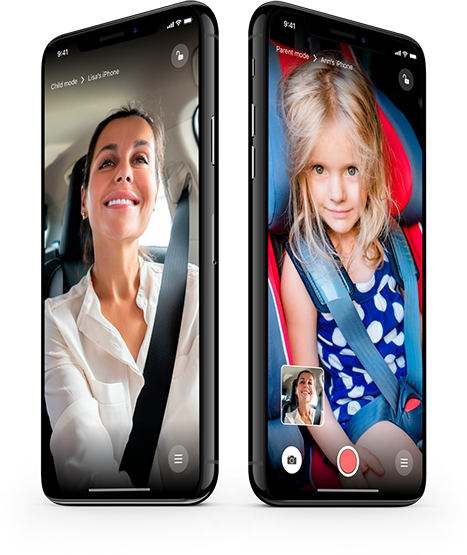 No additional equipment at all is needed

The app requires two smartphones or tablets located in one car to operate.

Streaming technology

Online video streaming between two devices that allow you and your child to see each other while having a ride.

Own ultra low latency direct video streaming protocol

Ultra low latency direct video streaming protocol was developed. It is optimized for iOS devices running in Wi-Fi networks and allows streaming without the need to connect to the Internet.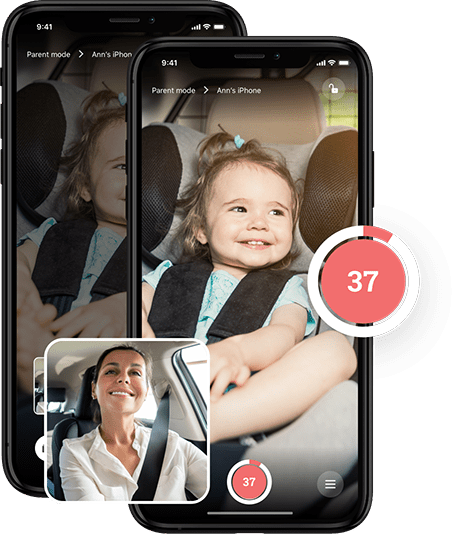 Capture video or photo
The ability to capture video or photo and save it to your phone's gallery to remember some lovely moments.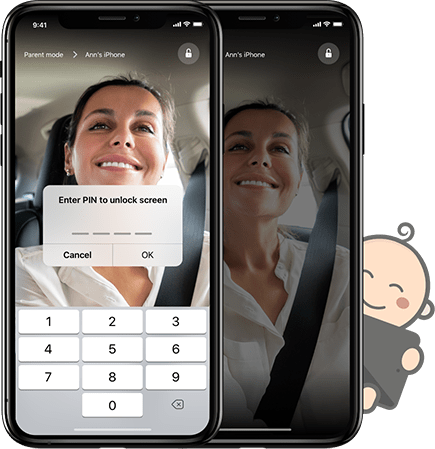 Remotely lock
and unlock child device
The ability to remotely lock and unlock the child's device screen from the parent's phone.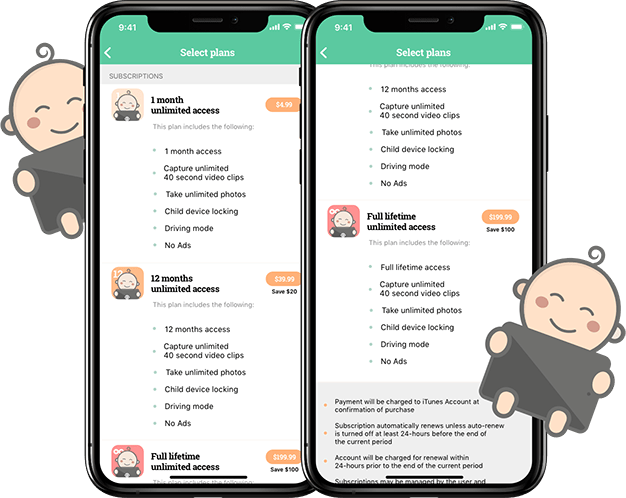 Subscriptions
Multiple versions and pricing plans with premium features are available as an in-app purchase.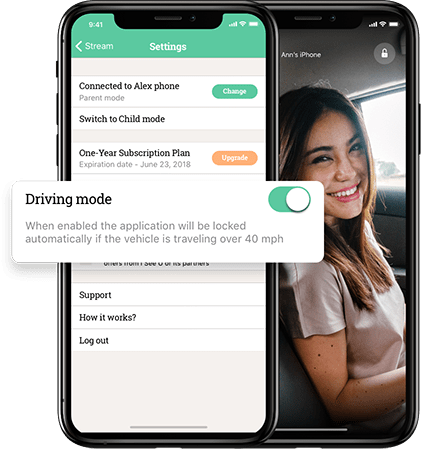 Smart speed tracking
Speed tracking feature, which locks parent's app user interface to ensure the safety of the ride at high speeds.
Technologies used
Platforms: iOS SDK
Custom ultra low latency video streaming protocol optimized for this trasks
Apple in-app purchases and subscriptions integration
User behavior analytics and metrics development
Let's get started
Thank you!
Your message has been sent.
We will process your request shortly.
Have a question? Call us
+1 (415) 655-1002