StartSmart is a mobile learning and motivational platform for members of the Siberian Wellness distribution network.
Mobile applications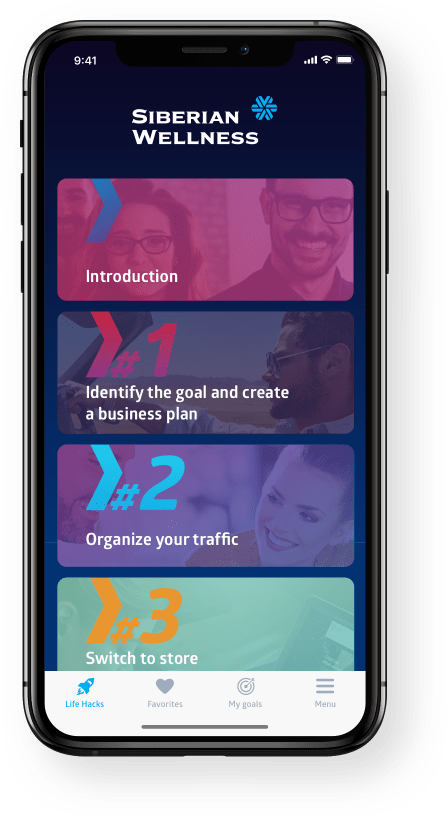 About

Siberian Wellness is a large manufacturer and supplier of natural and ecological goods for health and beauty, sports nutrition and wellness products. The company is operating in more than 65 countries around the world and is building a global network of partners and consultants for product distribution.

Motivation beneath the project

Siberian Wellness was looking for a convenient digital tool for their distribution model support by constant members motivation and training, as well as new partners attraction. Application's functionality is based on the study materials, which introduces the Siberian Wellness product set, company's story, vision and values.

Solution

Diffco and Siberian Wellness have developed native iOS and Android applications that allow all employees, consultants and partners to be informed about all current events, product collections and directions of the company development. Moreover, StartSmart provides an up-to-date set of presentations and training materials to expand the professional skills of the experienced company partners, as well as the newcomers.
Excellent marketing courses
MAIN FEATURE
Currently, the learning platform offers one introductory and five full-featured marketing courses for professionals of any experience. The course set is enlarging all the time, and users receive new training possibilities. Regardless of the initial level, the course base provides an advanced understanding of the organization's processes in a simple and interactive manner.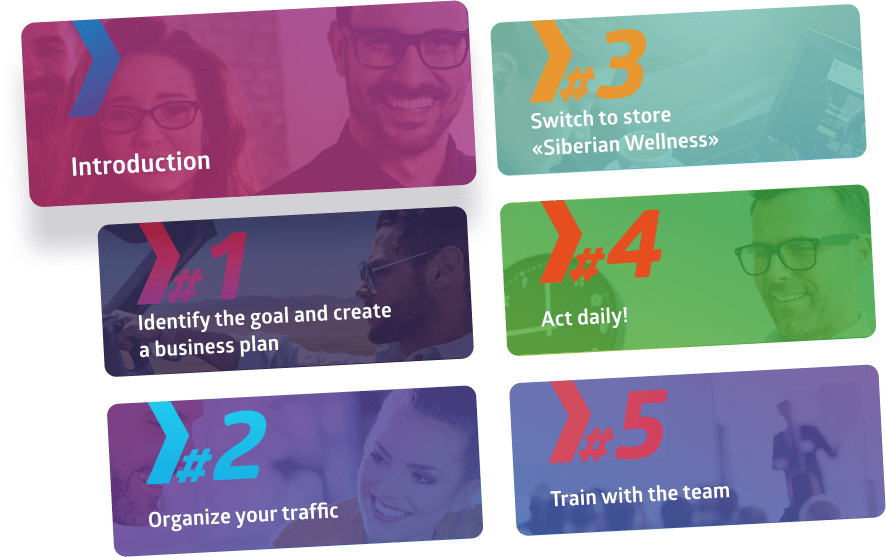 Convenient learning platform
By developing Single sign-on for Siberian Wellness, we integrated with a variety of internal corporate systems, which ensures an easy shift between learning and working processes. In addition, interactive articles, videos and presentations deliver the content in a structured manner, useful UI tricks help to naturally depict the study attainments and status.

Articles
Built-in articles allow users to get the information with excellent visualization, interactivity and simple navigation. We have seriously assessed the administrative part of the application by creating a powerful management interface for content editors. It includes an advanced system for materials management with version control. Also, a special articles layout format allows editors to modify the articles without the need to make a new release.

Configure your goal and get only the related content
Learning platform optimizes the content dynamically according to the configured user goals, which makes the process personalized and more efficient.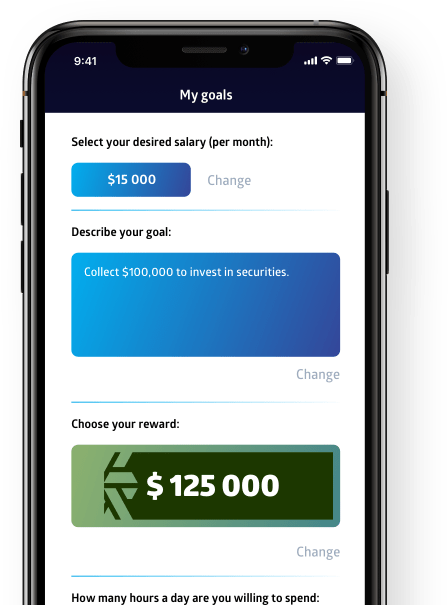 Ubiquitous localization and offline mode
As Siberian Wellness is operating all over the world, StartSmart allows users to select a specific content for their country and follow the study process on their preferred language.
Offline support makes the caching and dynamic update of the content on your smartphone possible, to ensure confident and productive work in areas with poor or no internet connection.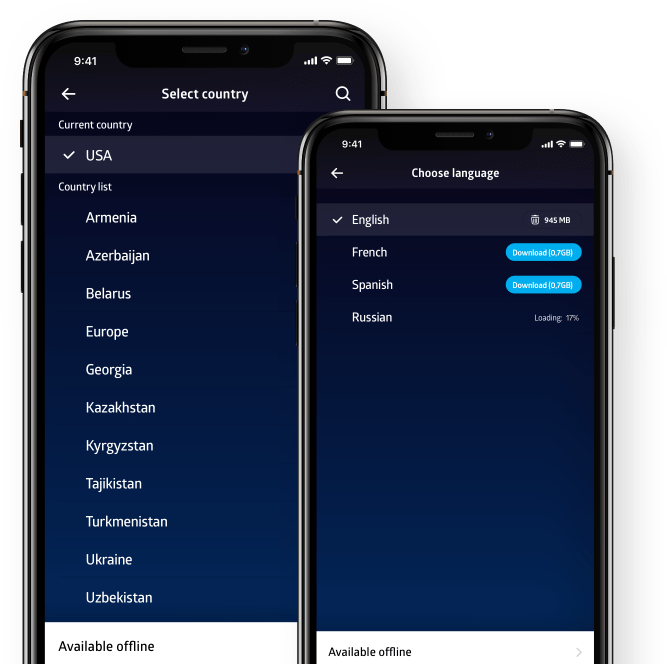 Project process and technical stack

Сlient's major task was a swift launch of the application in all regions with the simultaneous development of the convenient content management system. Another task was to create an advanced solution, that would allow to update both the content and functionality of the application without the need for additional development for each release.

Diffco was very attentive to these tasks, and a modular multilingual architecture was built. In addition, Diffco has developed a special format for the content preparation, which allowed the client to independently prepare new materials and make some changes in the functionality without the development.

The project was developed and launched within 3 months, and currently operates in more than 20 countries around the world. Today we are working on regular updates and new features development.
Native iOS application with Swift
Native Android application
Symfony
MySQL
Doctrine ORM
CI/CD
User analytics
Choosing a development partner was a complex task for us and Diffco met all our expectations and more. Their experience of developing highly-loaded infrastructure and launching large international projects was important because of the various countries and languages planned for StartSmart product. Another important aspect was the development of a custom admin panel interface which allows our specialists to update the dynamic content in the app for different regions rapidly and without the need to update the app on the users' side.
Thanks to Diffco's competencies, we were able to quickly find the necessary technical solutions, design and plan the project in detail for a phased launch. Within only 3 months, we have successfully launched the first version of the app and now are developing new features. Currently, our partners already from more than 20 countries are using it. Many thanks to the Diffco team!
See the whole review

Ilya Knopov
Director of Internet Projects at Siberian Wellness
Let's get started
Thank you!
Your message has been sent.
We will process your request shortly.
Have a question? Call us
+1 (415) 655-1002